Bio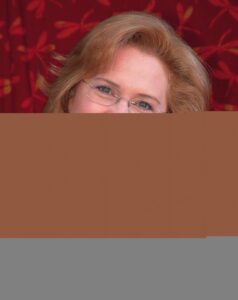 Heather Hale is an Independent Film and Television Director, Screenwriter and Producer, approved for NBCUniversal's special annual million dollar development fund, pre-qualified by the International Film and Television Alliance (IFTA), the non-profit that runs the American Film Market (AFM).
In 2010, Ms. Hale directed, produced and co-wrote
Snitch
(aka
Witness Insecurity
), a thriller that starred Edward Furlong (
Terminator 2
), Ed Asner (
Up, Lou Grant
) and Meat Loaf Aday (
Fight Club, Rocky Horror Picture Show
). Shot on two Red Cameras in North Carolina, this feature was picked up by two domestic distributors who marketed it to foreign buyers at the 2011 AFM and 2012 Cannes Film Festival and Market, respectively. Here's the latest
trailer
.
Tim McGraw renewed his option on Emeline, the biopic she co-wrote. Tim Conway is attached to star in the comedy she's currently pitching: Up Island/Down Island. Ms. Hale is in soft pre-production on the race thriller 21 Hours, development on Hook, Line & Sinker, and is booking the speakers for this year's AFM.
Her 50 hours of award-winning te
levision productions include: The Courage to Love, the $5.5 million dollar 2000 Lifetime Original Movie she sold off of a spec screenplay after attaching Vanessa L. Williams to star opposite Diahann Carroll, Gil Bellows and Stacy Keach. Here's a clip. Here's the full movie online.
For Faith for Today TV, she wrote and produced The Evidence, which won "Best New Series Pilot," and Lifestyle Magazine, which won two Tellys. The two distance learning edutainment series she wrote for PBS (KOCE): Personal Finance: Dollars and $ense and Psychology: The Human Experience both won Emmys and ACE awards. She has written a couple of short films, including A-Date and The Perfect Husband, in which she also played one of the three leads.
In 2009, Ms. Hale directed, wrote and produced a spec one-hour drama pilot that starred Barbara Bain (
Space 1999, Mission Impossible
) and Carmen Argenziano (
Stargate SG-1
). She has directed commercials, infomercials, trade and educational videos. She has two three-camera sitcoms,
Malibu Wishes
and
My Wife, My Fiancee & Me
, a one-hour sci-fi dramedy series,
Time Tours, Inc.,
and several spec features (see the buttons on the carousel above), including:
Cat Dancing
,
Jubilee
(based on a novel),
Spirit Trail
,
The Star of South Africa
, among others.
Ms. Hale served as the Director of Event Programming for The National Association of Television Program Executives (NATPE) and as a judge for numerous script competitions worldwide, most notably: NAPTE's Hollywood Player Pitch Contest, The ABC/Disney Fellowship, The Hartley-Merrill International Screenwriting Competition, the College Television Emmy Awards, the 2012 Marseille WebFest and Genoa Italy's new ENDAS International. She also served as the Official National Script Consultant for The American Screenwriters Association.
An active contributor to the entertainment community, Ms. Hale is a member of The Academy of Television Arts and Sciences, the Storyboard Development Group (that meets monthly on the 20th Century Fox lot) and Showbiz Mensans. She has served as a mentor or speaker to virtually every organization in town including: The Scriptwriters Network, The Film Industry Network, The Hollywood Black Film Festival, The Moondance International Film Festival, to name but a few.
Ms. Hale has written, directed and produced in virtually every medium for a wide range of industries, highlights include: an educational series on Weight Stigma for the Rudd Institute at Yale University hosted by Emme, the first plus-sized SuperModel; a national commercial/interstitial for Gravity Defyer shoes that aired during The Bloomberg Report; a convention video for Reebok; 40-hours of Route 66/Miata-themed, interactive DVD certified warranty training for Mazda; virtual home tours of customizable tract homes for Fieldstone, the Home Builder; Regulation U (margin stock credit extension) banking compliance certification; online fish and game licensing for Texas Parks and Wildlife; a bi-lingual (Spanish and English) "How To" training video for The Legal Aid Society on matriculating the State of California Small Claims system – and even a dot com Initial Public Offering Proposal done as a Dr. Seuss-styled illustrated children's book poem.

Heather has
ghostwritten or edited several books
, most of which she can't disclose (thus, the operative word: "Ghost") but she was graciously given a "with" cover credit on 
Million Dollar Cup of Tea: What You Can Learn from a Mother-daughter Team Who Turned a Simple Idea into Oregon Chai: a $75 Million Business
(which would make a great one-hour drama, by the way…) and has been thanked or quoted in over a dozen entertainment industry books.